Senior Associate (VERVULD)
Functie omschrijving Senior Associate (VERVULD)
In the role of Senior Associate, you are responsible for drafting legal documents, preparing prospectuses and implementing business plans. The preparation of the prospectuses is the most important aspect of your position and is crucial for Helvetia Finvest bv. You submit a prospectus to the bank, which gives you feedback. A prospectus approved by the bank is submitted to Euroclear and from there it is further led to the Luxembourg Stock Exchange (LSE). A basic prospectus has a large number of fixed subjects like a company description, the legal regulations, the business plan, the terms of conditions and the so-called pledge and subscription agreements. Gathering the necessary information and implementing these subjects in a legally correct manner, is your main task. In addition, you will prepare documents for the members of the board, issue the so-called 'note of bond' to get capital and link the pledge-agreements to it.
Functie eisen Senior Associate (VERVULD)
You are a positive and pleasant personality with an entrepreneurial spirit. You preferably have a completed university education, for example in the field of business law or tax law, and have at least 3 to 5 years experience in a similar position. In addition, you are familiar with the Swiss and Luxembourg law and are familiar with the Securisation Law 2004. Since you are mainly working on documents, it is important that you really get your satisfaction out of this and that you are able to focus on one task for a longer period of time. Accuracy is extremely important.

As a Senior Associate you have a result- and certainly also customer-oriented attitude: you combine your writing talent with the quality to advise a client on the content if necessary. You also have a healthy dose of persuasiveness, a self-confident attitude and you certainly do not have a 9 to 5 mentality. With your excellent communication and analytical skills you will make the difference for Helvetia Finvest bv relations. Knowledge of the Dutch and English language at (nearly) native level is a must.
Bedrijfsprofiel
In 2017 Lode Hendrikx founded Helvetia Finvest bv. Since then he built an important portfolio of international clients by providing services that are solution driven and with a turnkey approach.
The main client base consists of Private Equity Firms, Hedge Fund Managers, and regulated Asset Managers, as well as general Advisors and Family Offices in Europe.

The service of Helvetia Finvest bv includes a number of aspects, namely consultancy and financial advice. Helvetia Finvest bv advises corporate acquirers and private equity investors on the entire M&A deal life cycle transaction. The end-to-end merger, acquisition and divestment advice is tailored to meet the unique needs of each client. In addition, Helvetia Finvest bv offers advisory services to help companies avoid and manage critical business threats and protect their brands and reputations. In addition, she offers security and advice for the credit business and credit treasury transactions. This includes supporting international lenders and borrowers as well as international investors.

Arbeidsvoorwaarden
Helvetia Finvest bv offers you a challenging position for 40 hours a week within an informal and growing organization. The organization is characterized by a dynamic, international and open minded working environment. We offer a competitive salary with good fringe benefits including a bonus, telephone and laptop. It is also possible to keep up to date with the latest developments through education.
Interesse?
Selexxyz Recruitment exclusively takes care of this application procedure for Helvetia Finvest bv. If you are interested in the position mentioned above, please send your application to m.jadoul@selexxyz.nl, or react by this link. For more information about the position, please contact Marloes Jadoul - Ermers by telephone: 06 - 11733966.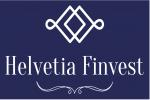 Senior Associate (VERVULD)