Developer, an independent professional with a proven affinity for blockchain and tokenization.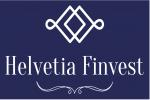 Functie omschrijving Developer, an independent professional with a proven affinity for blockchain and tokenization.
In this position you will deal with the crucial IT processes of Helvetia Finvest bv which she uses for her clients. In concrete terms, this means that you will be responsible for creating apps (or having apps created) and you will take care of making connections to banks. In addition, you are fully responsible for everything related to blockchain and tokenization. In this context, you will maintain contact with the company HashCash Consultants. This is a global software company that offers blockchain products. This enables Helvetia Finvest bv to move assets and settle payments across borders in realtime. You pick up such processes together with HashCash Consultants.

Another important aspect of your job involves converting paper prospectuses into digital prospectuses and digitalize securities and value documents. The grammar of these so-called smart contracts must, of course, be flawless. Thinking along with the purchase of new software packages is also part of the jobpackage. You work completely independent on these processes and are the first point of contact when problems arise.
Functie eisen Developer, an independent professional with a proven affinity for blockchain and tokenization.
For this position, we are looking for a candidate with a bachelor's degree in information security, computer science or a related discipline. In addition, you will have at least two years of experience in the field of application creation. You are also familiar with blockchain and distributed ledger technologies. Experience with cryptography and specific blockchain protocols are a clear advantage. You have a strong background in security-oriented system design, with a focus on applied cryptography and are familiar with development tools for writing smart contracts.

You are analytical, communicate effectively and you have the urge to continuously improve yourself. Knowledge of the Dutch and English languages at (nearly) native level is a must. Last but not least, you are enthusiastic about and believe in the future of blockchain.
Bedrijfsprofiel
In 2017 Lode Hendrikx founded Helvetia Finvest bv. Since then he built an important portfolio of international clients by providing services that are solution driven and with a turnkey approach.
The main client base consists of Private Equity Firms, Hedge Fund Managers, and regulated Asset Managers, as well as general Advisors and Family Offices in Europe.

The service of Helvetia Finvest bv includes a number of aspects, namely consultancy and financial advice. Helvetia Finvest advises corporate acquirers and private equity investors on the entire M&A deal life cycle transaction. The end-to-end merger, acquisition and divestment advice is tailored to meet the unique needs of each client. In addition, Helvetia Finvest bv offers advisory services to help companies avoid and manage critical business threats and protect their brands and reputations. In addition, she offers security and advice for the credit business and credit treasury transactions. This includes supporting international lenders and borrowers as well as international investors.
Arbeidsvoorwaarden
Helvetia Finvest bv offers you a challenging position for 40 hours a week within an informal and growing organization. The organization is characterized by a dynamic, international and open minded working environment. We offer a competitive salary with good fringe benefits including a bonus, telephone and laptop. It is also possible to keep up to date with the latest developments through education.
Interesse?
Selexxyz Recruitment exclusively takes care of this application procedure for Helvetia Finvest bv. If you are interested in the position mentioned above, please send your application to m.jadoul@selexxyz.nl, or react by this link. For more information about the position, please contact Marloes Jadoul - Ermers by telephone: 06 - 11733966.
Locatie
Maastricht
Contactpersoon